Saint Josemaria was born on January 9, 1902. Here are four videos about his life and teachings.
For Saint Josemaria's birthday on January 9, we offer some excerpts from an article published by "Real Clear Religion" entitled "The Tweetable Saint."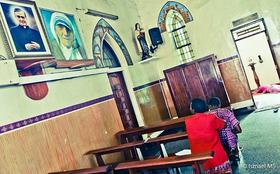 A new video of Saint Josemaria offers 44 brief clips from his oral preaching between 1972 and 1975 in Europe and Latin America. It can be downloaded or purchased from Beta films with English subtitles.
The more I am exalted, Jesus, the more I want you to humble me in my heart, showing me what I have been, and what I will be if you leave me. (The Way, 591)
Don't forget that you are a... dust-bin. That's why if by any chance the divine Gardener lays his hands on you, and scrubs and cleans you, and fills you with magnificent flowers, neither the scent nor the colour that embellish your ugliness should make you proud. Humble yourself: don't you know that you are the rubbish bin? (The Way, 592)
You are humble not when you humble yourself, but when you are humbled by others and you bear it for Christ. (The Way, 594)
Don't worry if they...

"Sanctity is made up of heroic acts. Therefore, in our work we are asked for the heroism of finishing properly the tasks committed to us, day after day, even though they are the same tasks."
SAINT JOSEMARÍA

, Founder of Opus Dei